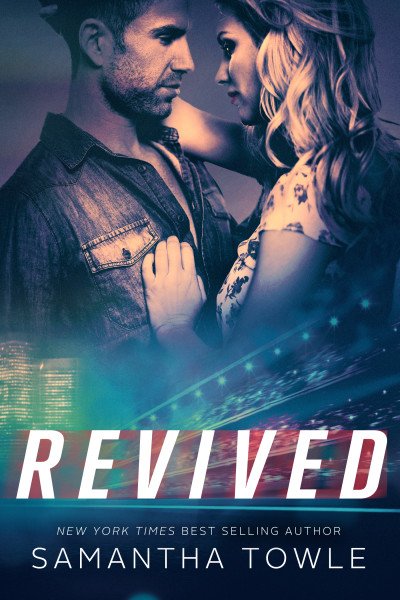 Synopsis
India Harris didn't have the best start in life. Abandoned as a baby, she and her twin brother, Kit, spent their lives in foster care, only having each other to rely on. Then, at a young age, a relationship with the wrong man left India pregnant. Wanting to give her son the life she never had, she put herself through school and graduated with honors.

Now, at the age of thirty, she's a highly respected therapist.

At the top of his game as a Formula One driver, Leandro Silva had everything—until an accident on the track left him staring death in the face. After enduring twelve months of physical therapy, Leandro is now physically able to race, but his mind is keeping him from the track. Frustrated and angry, Leandro's days and nights are filled with limitless alcohol and faceless women.

Entering the last year of his contract, he knows he has to race again, or he'll lose everything he spent his life working for. Forced into therapy to get his life back, Leandro finds himself in the office of Dr. India Harris.

Falling for his uptight therapist is not part of Leandro's plan.

Having unethical feelings for her patient, the angry Brazilian race car driver, is not part of India's plan.

But what if the wrong person is the only person who is right?
Roxie and Jen have a New Book Boyfriend!!!
We have a new Book Boyfriend. A really HOT book boyfriend.
Leandro Silva.
Even your name gets us wet. You're a God on the tracks and a God in bed and what we wouldn't give to get some alone time with you.
Your eyes, your body, your words, that accent!! When you start speaking in your native language, it takes everything for us not to burn up with flames of desire.
We love your dominating side and love your sweet and caring side even more… You are the ultimate alpha male who makes us swoon like no other.
Just listen to what he says!
"So you don't want me to make you come with my unethical tongue or fuck you with my unethically hard cock? Because it is hard, India. Really fucking hard because of you… for you."
MY. GOD. We don't want to leave. We want it over and over again. And that's just what he does.
After meeting this sexy hot Brazilian, our lives will never be the same.
Até nos encontrarmos novamente. Until we meet again.
Amazon UK | Amazon CA | Amazon AU | Amazon DE | Amazon Paperback US | Amazon Paperback UK
B&N | iBooks US | iBooks UK | Kobo
Excerpt
"Are you yelling at me?" I say to her.
Seriously, there's something wrong with me because I get majorly turned on when she gets mad. Seeing her all fired up has my cock as hard as nails. Well, pretty much anything she does has my cock hard, but her anger is a definite aphrodisiac to me.
"Bloody well sounds like it, doesn't it?" Her brow is all puckered into a frown.
She looks hot as fuck.
"I really want to fuck you right now," I tell her in all seriousness.
Her eyes swing my way, wide and blazing. "Are you being serious?"
"I never kid about fucking you."
"Jesus! You're really pissing me off," she huffs.
She makes to get up from the sofa, but I catch her arm, stopping her, and I pull her onto me. She makes a sound of protest but doesn't actually try to get up.
"And you're really turning me on," I say to her.
Pausing she stares down at me. "I'm really mad at you right now, Leandro," she grumbles, her voice less angry than before.
"Yes, well, I'm kind of mad at you, too, India. But I'm still hot as fuck for you." I slide my hands to her ass giving it a squeeze.
She narrows her eyes at me. "We're not having sex."
"Not right now we aren't, but as soon as Jett is asleep, I'm tying you to your bed and fucking the hell out of you."
Giveaway
The author is giving away 1 $50 Amazon Gift Card
Samantha Towle REVIVED Release Week Giveaway

Pinterest Inspiration Board
Playlist
About Samantha Towle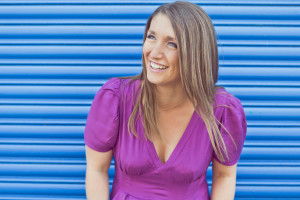 New York Times, USA Today, Wall Street Journal and international bestselling author Samantha Towle began her first novel in 2008 while on maternity leave. She completed the manuscript five months later and hasn't stopped writing since.
She has written contemporary romances, THE MIGHTY STORM, WETHERING THE STORM, TAMING THE STORM and TROUBLE.
She has also written paranormal romances, THE BRINGER and the ALEXANDRA JONES SERIES, all penned to tunes of The Killers, Kings of Leon, Adele, The Doors, Oasis, Fleetwood Mac, and more of her favourite musicians.
A native of Hull and a graduate of Salford University, she lives with her husband, Craig, in East Yorkshire with their son and daughter.
Connect With Samantha
Facebook | Twitter | Website | Goodreads
♥ Books in the Series ♥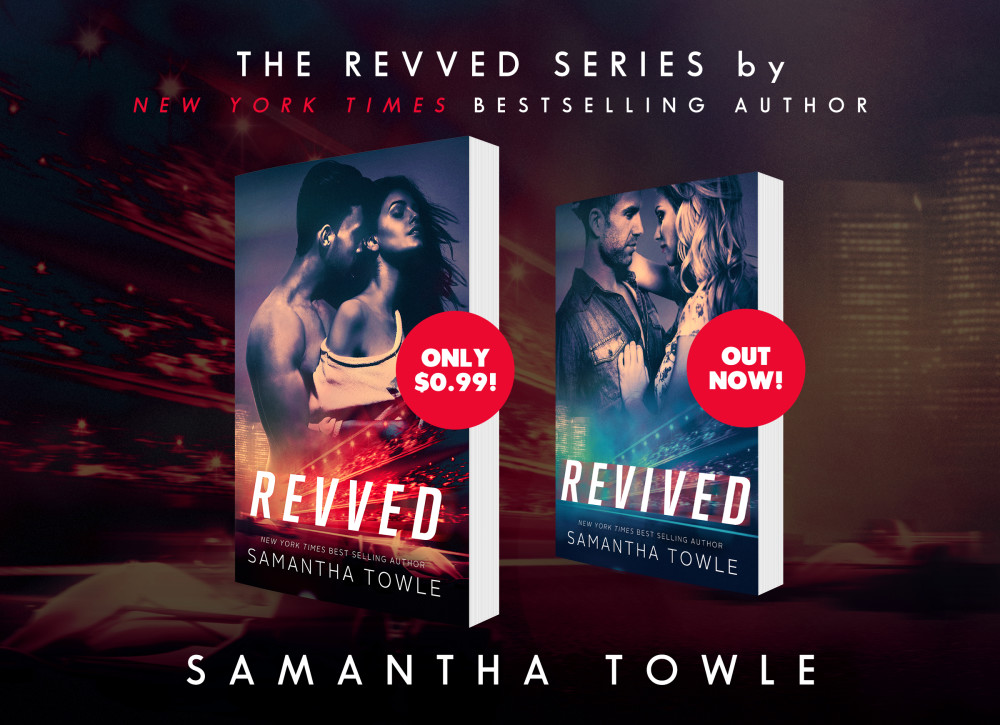 Book 1 – Revved
**Revved is on SALE for a limited time for $.99**
Book 2 – Revived
Kindle Edition Amazon UK
| US
Paper Back Amazon UK
| US
iTunes UK | US
Kobo book
B&N