Happy Release Day to Samantha Towle and her new standalone REVVED! You will LOVE Carrick Ryan!!! #BreakTheRules #ToTheLimit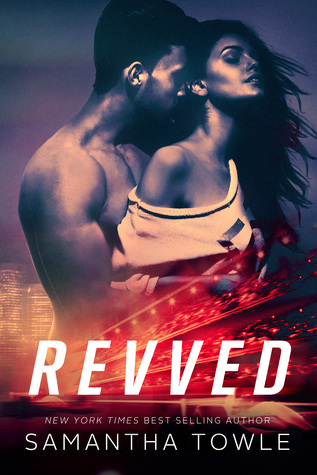 ​Synopsis
Race car mechanic Andressa "Andi" Amaro has one rule—no dating drivers. With a good reason behind the rule, she has no plans on breaking it.
Carrick Ryan is the bad boy of Formula One. With a face and body that melts panties on sight, and an Irish lilt that leaves women on their knees, begging for more. He races hard and parties harder. The youngest driver to ever sign with F1, he's still at the top of his game five years later, breaking hearts on and off the tracks.
When Andi is offered her dream job working in the glamorous world of F1, she leaves her home in Brazil, positive she can handle working for Carrick. But she's not prepared for the off-the-chart sparks that fly the moment they meet.
Now, Andi has a crush on the one man she can't have, and her resolve is about to be put to the test, because Carrick has decided he wants Andi, and he plans on testing her to the very limit…
​My Review
You know the feeling you get when you're reading a 6+++ star book? Your heart is racing, your wheels are spinning and you zooming through savoring every twist and turn? That's all the feels I had while reading Revved, Samantha Towle's newest standalone novel. I'll admit, I didn't think she could possibly top the Storm Series, but she brought it—big time.
We meet Andressa "Andi" Amaro is one badass chick. She's a mechanic who's just accepted a job with Formula 1. It's a dream come true for her. Working on the engines of racecars has always been her passion. Because of her painful past, she established one rule—don't get involved with a driver.
She knows all about Carrick Ryan—hot, walking sex, and the biggest man slut around. He is a star on the track and in bed. His reputation is a clear red flag for her to stay away. But wow, that is almost impossible to do. When they meet for the first time, he gives the best line of pickup lines.
"Please tell me you're my birthday present."
Working together so closely, Andi has a hard time resisting his beauty and his mouth. He just says all the right things at the right time. The chemistry… off the charts! But rather than give in to her urges, they start off as friends.
They begin to spend time together off the track and even with the sparks flying, they do what they can to stay in the "friend zone." Andi so desperately wants to throw her rule out the window and just once, give in and see where their attraction leads.
"He drops his trousers.
And my mouth falls open.
Holy…cock."

"Like what you see?"
"Does it work as good as it looks?"
"Better."
HOLY SHIT!!! God, does he know how to work it!!! I want to head to Formula One and inspect his gear!!!
I don't know if I can even describe how much I loved Andi. She was funny, feisty and has a heart of gold. And Carrick. OMG. I absolutely loved him to death. SWOON!!! Samantha's men never disappoint and Carrick is just pure perfection.
The angst, MY FAVORITE, the story itself kept me glued to my kindle and I even chucked it across the room a few times. Right up my alley. Yes, your heart will twist. Yes, your stomach will hurt. But isn't that what so many of us love?
Samantha is way at the top of my list of must-read authors. She takes you on the ride of your life and I didn't want it to end.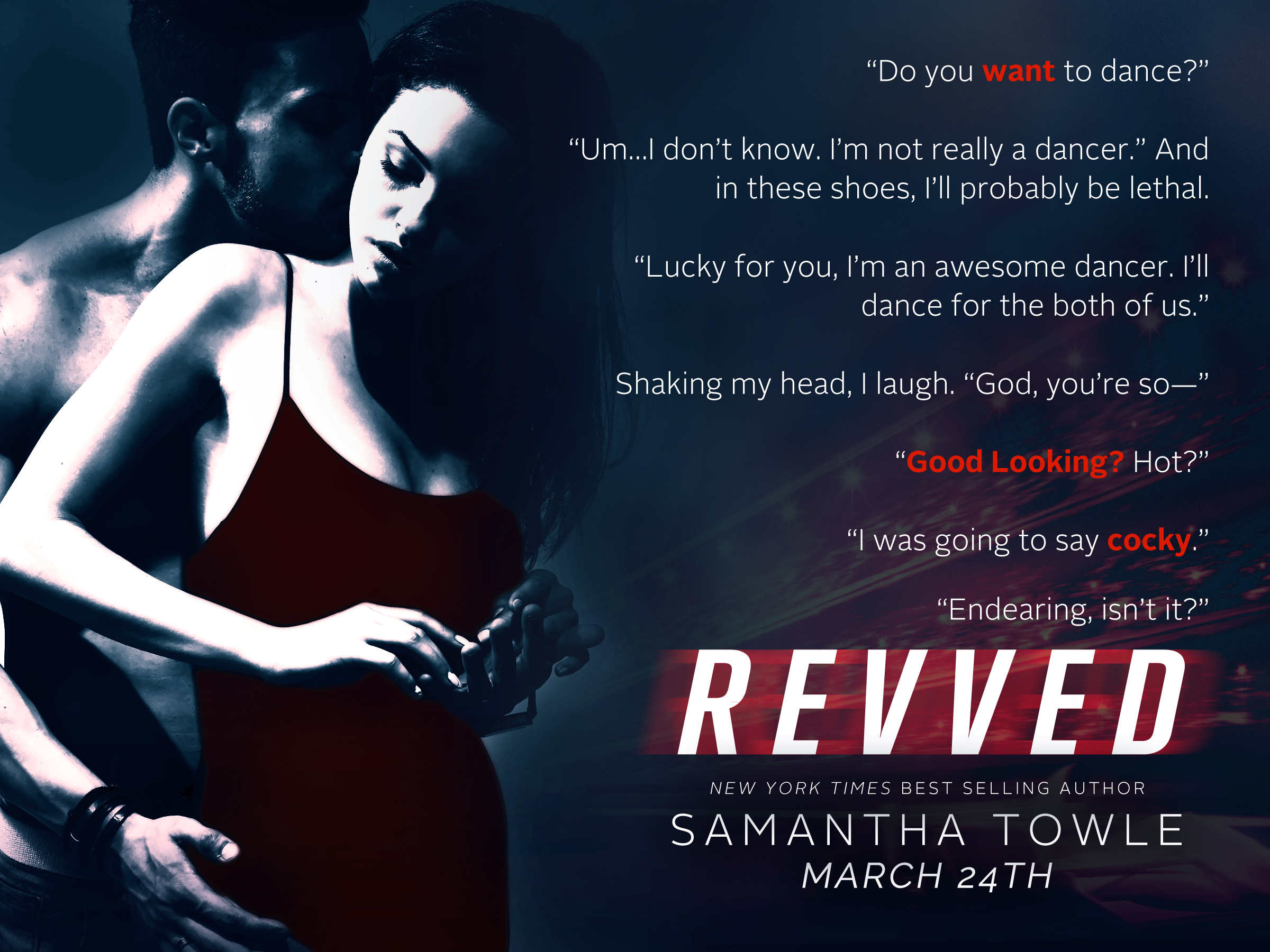 ​
​Excerpt
I run my fingertips over the blue-and-silver paintwork as I walk toward the back end. Bending over, I start poking around, taking a look at the engine.
"Please tell me that you're my birthday present."
The Irish drawl has the hairs on the back of my neck standing on end.
I turn my head to find Carrick Ryan standing behind me.
Oh. Wow.
He's definitely better looking in the flesh than on television. I knew he was attractive. But blonds aren't usually my thing. I'm more of a dark-hair-and-dark-eyes kind of girl.
But his dirty-blond hair, blue eyes laced with sin, and full lips—the kind of lips you spend hours sucking on—and that chiseled jaw decorated with stubble…yep, it all seems to be working for me. Well, my body anyway. Definitely not my head. Man-sluts are not my thing.
My eyes meet with his as he lifts them from blatantly staring at my arse. The look in them hits me straight in the gut, surprising the hell out of me. His eyes are profoundly blue and filled with heat. My skin starts to prickle as his intense stare burns me up.
I've never had such an instant visual reaction to a man before.
Fuck.
Take it easy, Andi. This isn't a problem. You've met good-looking men before. You can turn this off. Drivers are a no-go area, especially ones you work for.
My job is too important to lose over a man.
Straightening, I turn to face him.
"Hello," I say in my most confident and formal voice.
I get nothing back, and that's because he hasn't heard me. He's too busy staring at my breasts.
Typical man.
I have the sudden urge to punch him in his handsome face.
But I won't because I'm a professional. I'll handle this in the best way I know when it comes to dealing with pervy dickheads like him.
"It's your birthday?" I say sweetly, my smile a little on the flirtatious side.
He grins. "It sure is, and it's definitely looking up now that you're here. Are you going to make it extra special for me, sugar?"
He thinks he's about to get lucky.
Far from it. Smarmy twat.
I tilt my head to the side, keeping the flirty smile on my face, as I walk up to him until there's very little space between us. I press my fingers to his chest. God, that's firm. I can feel the ridge of his muscles underneath my fingertips.
He's tall, too, a good few inches higher than my five-nine. I'd say he's six-one, which is tall for a driver, but he's lean. He needs to be to fit into those cars. I bet, under those clothes of his, there's nothing but toned muscle. Drivers have to be seriously fit, and Carrick Ryan certainly ticks that box on both counts.
Now, I'm imagining him naked. Great. Just fucking great.
I force my focus back to the now. "Well…" I lean in closer to him, hearing him suck in a sharp breath. I lower my voice as I whisper, "If you ever call me sugar again, you won't see your next birthday. That's for sure."
He tilts his head back in amusement. "Feisty. I like it."
I take a step back, dropping my hand from his chest. "There's nothing here for you to like."
His eyes run the length of me, lingering on my legs, the lusty look firing in them again. "I see plenty to like. Jesus…your legs go on forever."
I wish I had something to hide my legs behind. Instead, I fold my arms to bring his focus up. "I'm not your type."
Lifting his eyes back to mine, he gives me a confident smile. "Amazing arse. Great stems. Awesome rack. Beautiful face. Yep"—he nods—"you're definitely my type."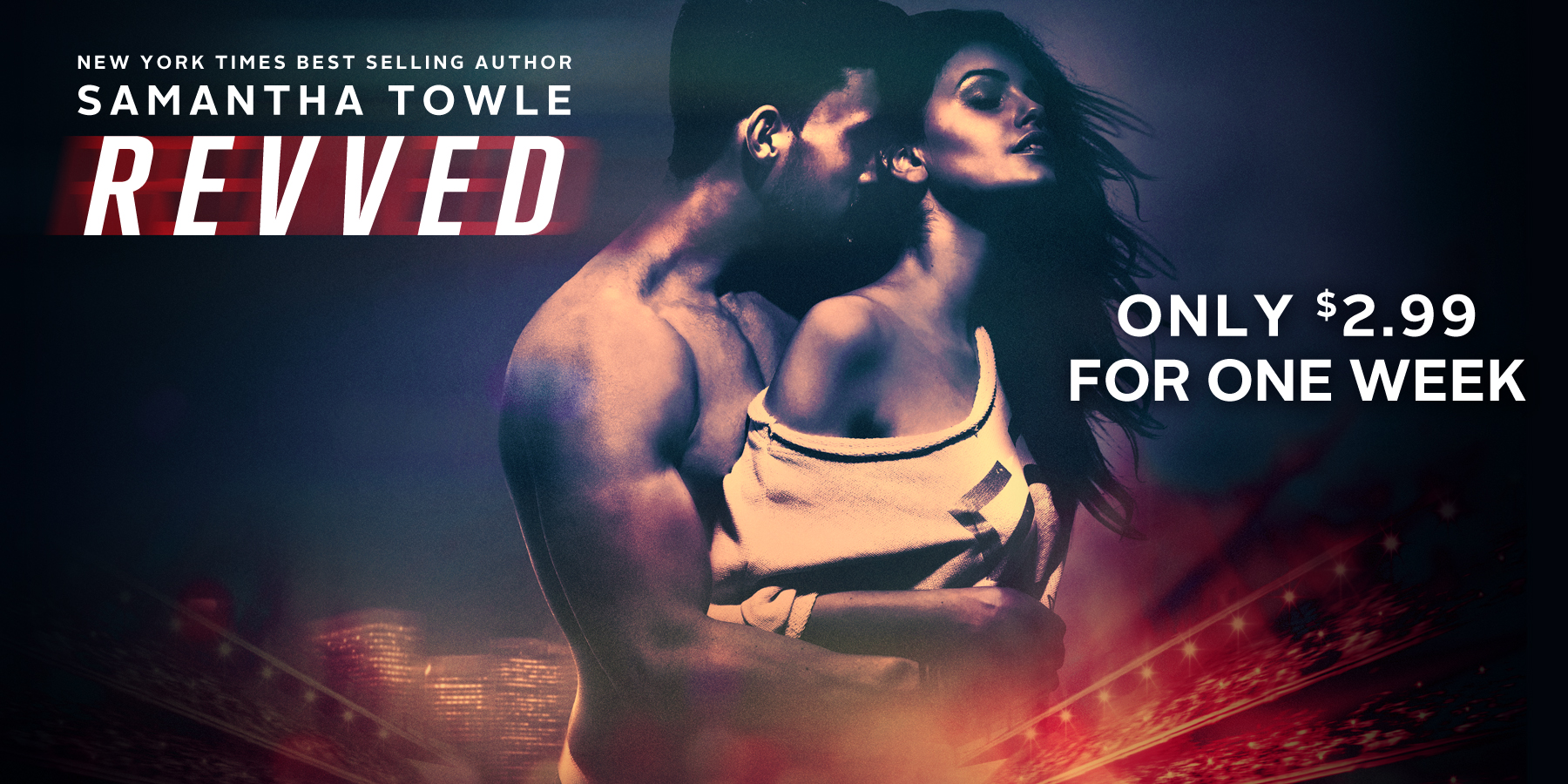 Revved will be on SALE during RELEASE WEEK ONLY for $2.99!!!!
 Amazon UK | B&N | iTunes | Kobo
​About Samantha Towle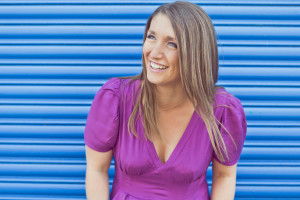 New York Times, USA Today, Wall Street Journal and international bestselling author Samantha Towle began her first novel in 2008 while on maternity leave. She completed the manuscript five months later and hasn't stopped writing since.
She has written contemporary romances, THE MIGHTY STORM, WETHERING THE STORM, TAMING THE STORM and TROUBLE.
She has also written paranormal romances, THE BRINGER and the ALEXANDRA JONES SERIES, all penned to tunes of The Killers, Kings of Leon, Adele, The Doors, Oasis, Fleetwood Mac, and more of her favourite musicians.
A native of Hull and a graduate of Salford University, she lives with her husband, Craig, in East Yorkshire with their son and daughter.
​Connect With Samantha
Facebook | Twitter | Website | Goodreads
​Giveaway