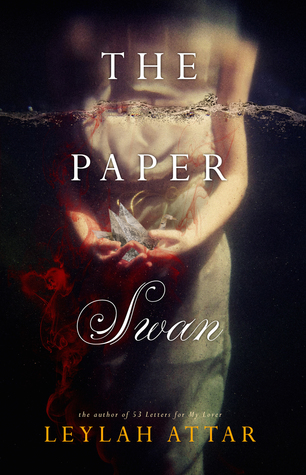 Synopsis
They say it takes 21 days to form a habit.

They lie.

For 21 days she held on.

But on Day 22, she would have given anything for the sweet slumber of death.

Because on Day 22, she realizes that her only way out means certain death for one of the two men she loves.

A haunting tale of passion, loss, and redemption, The Paper Swan is a darkly intense yet heartwarming love story, textured with grit, intrigue, and suspense. Please note: This is NOT a love triangle.

A full-length, standalone novel, intended for mature audiences due to violence, sex and language. Subject matter may be disturbing for some readers.
Roxie and Jen's Review
6+++++++ STARS
We love when you start a book and after just reading the first chapter you are captivated with the characters and their story. This book draws you in with its beautiful, mesmerizing cover. And it keeps you glued to its pages with a tale that keeps you enthralled till the very end.
The Paper Swan is story of love so strong no matter what the life brings it will grow stronger.
This is a story of survival, of vengeance, of hurt that runs soul deep.
This is a story of lullabies, seashells and happy childhood memories .
This is a story of loss and betrayal.
"Who are the last people you think of before you die?

Those are the ones you loved the most."
A story of a girl who thought she had everything, lost it all and learned that she never really had it till he found her.
A story of a boy who thought he lost all, who was so broken, so full of anger and never had hope.
"Because when we love, we carry it on the inside, and we can turn on its light even in our darkest moments. The deeper we love, the brighter it shines."
The Paper Swan shines. It burns bright in our hearts like a million twinkly stars forever engrained in your memory. It's beautiful, heartbreaking, yet hopeful and brilliant.
"Love don't die."
Leylah Attar is an incredibly talented author who gave us one of the best stories we've read this year. As we finished the last page and put down our kindles, the feeling of content and happiness took over . Just sitting, messaging each other while grinning because this is THE BOOK, dear readers. THE BOOK!!!!! Happy reading!!!!
Trailer
Playlist
About Leylah Attar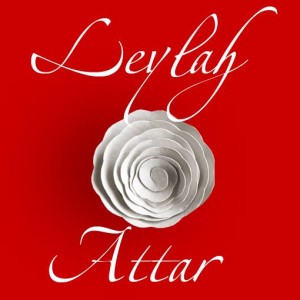 Leylah Attar writes stories about love – shaken, stirred and served with a twist. When she's not writing, she can be found pursuing her other passions: photography, food, family and travel. Sometimes she disappears into the black hole of the internet, but can usually be enticed out with chocolate.
Connect with Leylah
Author Website | Twitter | Facebook | Goodreads | Pinterest