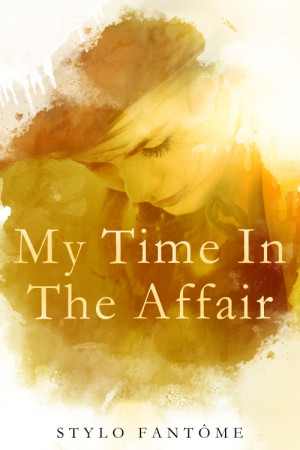 Synopsis
~Mischa~

I made a conscious decision to cheat on my husband.

Now, before you judge me, hear my story. Hear how much I'm like you, how similar my thoughts are to your own. Yes, I'm a horrible person. Yes, I've done horrible things. Yes, I don't deserve forgiveness. Yes, bad things happened because of my actions.

But I'm willing to bet I've done things that maybe, just maybe, you have thought of doing.

Maybe, just maybe, you're not as innocent as you'd like to think.

Or maybe I'm not so guilty …

WARNING: This book involves CHEATING. The word AFFAIR is in the title. The main character has an AFFAIR. In the synopsis (directly above), she states that she intentionally has an AFFAIR. If you don't like CHEATING, then you have been VERY WELL warned. Also, this book is primarily written in the third-person narrative.
My Review
Most people have a plan in life. Finish college, get married, start a family, buy a house. So many of us dream of these things from a young age.
Some fall in love at first sight, others take it nice and slow, and many fall in love with their best friends. That's what happens to Mischa and Mike. They were best friends who "fell in love" and got married.
"Maybe I was meant to be a swinger, that's what it is. I'm just in an open relationship…that only one of us knows about… He'll never know. He'll never find out. My heart can still belong to him – that's all that counts, right? I can get pleasure from someone else, desire from elsewhere, but still belong to him in a way he needs."
After eight years of marriage, they are more "friends" than lovers and Mischa is craving more. She wants the spark, the attraction. She wants to feel needed and wanted. She had tried confronting Mike about her feelings, but nothing ever seems to change. Could she have asked for a separation? Sure. But sometimes, you go with your heart and not your head. She makes a conscious decision to cheat. This is not an easy decision for her or one she made over night. She thought long and hard about it, and once she set her mind to it, she feels that this is what she needs to do.
An opportunity at work allows her to travel to Italy where she will embark on her journey towards finding what she craves. Never did she expect to meet Tal, a beautiful man who made her heart stop, her skin tingle, and most of all, made her FEEL. She felt wanted, beautiful, desirable, and when they were together, she felt as if no one else existed.
"Right now you belong to me, and that's all that matters."
I fell in love with Tal myself. He melted me. I just want to meet him. So many things I'd love to do with that man.
Mischa just wanted it to be a one night thing with Tal, but she couldn't say goodbye. She couldn't let him go. He was like a magnet impossible to resist and she was so completely overwhelmed with so many emotions.
"Misha…"

"Hmmm?… Anything."

"I never want you to forget what this feels like," he told her.

"I won't," she promised.

"When I'm gone, I want you to remember. When you touch yourself, I want you to always think of me…"
I. LOVE. HIM. I wouldn't want to let him go either.
"Come find me."
Marriage is hard. They sometimes fall apart. Spouses cheat. Some lose the connection. It's real life. This topic in books doesn't work for some. But this story truly showed you a side to what some people go through when they are lost. When they yearn for affection, and feel completely empty inside.
Stylo's writing was brilliant and I couldn't put this one down. I was captivated and my heart was a twisted mess. I felt every emotion that Mischa felt and truly didn't want their story to end. 5+++++++ STARS!!!!
 Amazon UK | Amazon CA | Amazon AUS | B&N | Smashwords | Kobo
Trailer
*Created by The Literary Gossip*
http://video214.com/play/gMqfJvJDWbS4n8tj3ePoqw/s/dark
Playlist
I Adore U – Adore Delano
Grown Woman – Beyonce
Lips Are Movin' – Meghan Trainor
Pretty Woman – Roy Orbison
Do I Wanna Know – Chvrches
Seaside – The Kooks
Love Somebody – Maroon 5
Can't Stop – Red Hot Chili Peppers
Firework – Katy Perry
Stay With Me – Sam Smith
We Found Love – Calvin Harris ft. Rihanna
Safe and Sound – Capital Cities
Paralyzed – Mystery Skullz
I Bet My Life – Imagine Dragons
Everything – Alanis Morissette
Gold – Neon Hitch ft. Tyga
You can listen to the playlist HERE
About Stylo Fantome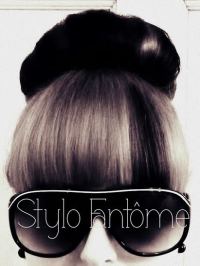 Crazy woman living in an undisclosed location in Alaska (where the need for a creative mind is a necessity!), I have been writing since …, forever? Yeah, that sounds about right. I have been told that I remind people of Lucille Ball – I also see shades of Jennifer Saunders, and Denis Leary. So basically, I laugh a lot, I'm clumsy a lot, and I say the F-word A LOT.
I like dogs more than I like most people, and I don't trust anyone who doesn't drink. No, I do not live in an igloo, and no, the sun does not set for six months out of the year, there's your Alaska lesson for the day. I have mermaid hair – both a curse and a blessing – and most of the time I talk so fast, even I can't understand me.
Yeah. I think that about sums me up.
Connect With Stylo
Facebook | Twitter | Goodreads