To celebrate the holidays, Leylah Attar has put together an AMAZING giveaway including signed copies of The Paper Swan, 53 Letters for My Lover, From His Lips, and a gorgeous doodle by Christina Collie (open internationally).
Enter the giveaway using the Gleam link below. ONE winner to be announced on December 28th.
Wishing you and yours a wonderful Holiday Season and a blessed 2016!
#LeylahAttarHolidayGiveaway
Giveaway
Books by Leylah Attar
THE PAPER SWAN:
Amazon| Barnes & Noble | Kobo | iBooks
53 LETTERS FOR MY LOVER:
Amazon | Kobo | Barnes & Noble | iBooks
FROM HIS LIPS:
Amazon | Barnes & Noble | Kobo | iBooks
About Leylah Attar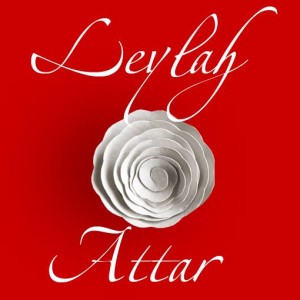 Leylah Attar writes stories about love – shaken, stirred and served with a twist. When she's not writing, she can be found pursuing her other passions: photography, food, family and travel. Sometimes she disappears into the black hole of the internet, but can usually be enticed out with chocolate.
Connect with Leylah
Author Website | Twitter | Facebook | Goodreads | Pinterest