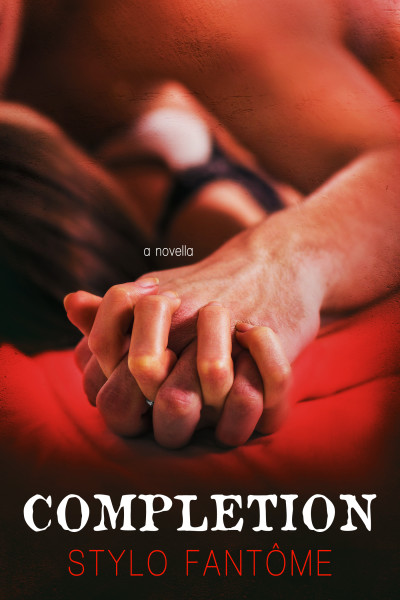 Synopsis
The Devil gets his dues
What happens when Satan in the flesh meets Lillith in real life?
Some name calling, a lot of fighting, and even more loving.
For two years, Jameson Kane and Tatum O'Shea have made their relationship work. It might not work for anyone else on the planet, but it's perfect for them. Their own personal fairy tale.
But can Jameson give Tatum a true "happily ever after"? He's not sure.
Where would the devil go to buy a throne, anyway?
WARNING: contains little plot, a lot of sex, and was written for the author's own personal enjoyment. Also graphic sexual situations and sadomasochistic themes.
My Review
More Jameson Kane.
Yes, please and thank you!!!
I can never get enough of this man, so when I heard that Stylo would be writing a novella to finish the series, I was flipping out, jumping up and down.
He is hands down, one of the hottest alpha's I've ever "met".
Jameson and Tate are back and they are hotter than ever. It's two years later, and this time they are traveling to Hong Kong so Jameson can get some work done, meet with his lawyer for reasons we're not sure of.
They are so deeply in love. You can feel it radiating off your kindle. God, I love this man. I love them together even thought I'd love him for myself! Sure they aren't perfect, but perfect is BORING. Tate is now enrolled in school and is running a successful business. Jameson is making more millions and Sanders has moved out of the country. Ang has moved to Los Angeles and Tate is trying to learn to live life without her besties around.
So we get to catch up with all our favorite characters and see what they're up to. Once we get up to speed, we travel on an adventure aboard a private jet where Jameson and Tate take us on a thrill ride.
Their chemistry is hotter than ever, and I just want one night to have Jameson all to myself. What I would do to him!!! Tate is as zaney as can be, wreaking havoc and stirring up lots of wild and crazy times.
I don't want to give anything away with this one. Just know that Stylo gave me everything I was looking for. I laughed, I got all heated up, and had a huge smile on my face once I was finished. If you haven't read this series, now is the time. The bonuses at the end of the book were incredible. Thank you, Stylo, for creating this super hot man and for sharing him with us! He is one of a kind and I LOVE him!!! Go one click!!!
Read the Series
Book 1 – Degradation – AMAZON | B&N Paperback
Book 2 – Separation – AMAZON | B&N Paperback
Book 3 – Reparation – AMAZON | B&N Paperback
Book 3.5 – Completion- AMAZON | AMAZON UK | AMAZON AU
About Stylo Fantome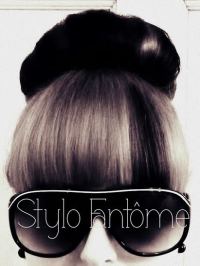 Crazy woman living in an undisclosed location in Alaska (where the need for a creative mind is a necessity!), I have been writing since …, forever? Yeah, that sounds about right. I have been told that I remind people of Lucille Ball – I also see shades of Jennifer Saunders, and Denis Leary. So basically, I laugh a lot, I'm clumsy a lot, and I say the F-word A LOT.
I like dogs more than I like most people, and I don't trust anyone who doesn't drink. No, I do not live in an igloo, and no, the sun does not set for six months out of the year, there's your Alaska lesson for the day. I have mermaid hair – both a curse and a blessing – and most of the time I talk so fast, even I can't understand me.
Yeah. I think that about sums me up.
Connect With Stylo
Facebook | Twitter | Goodreads